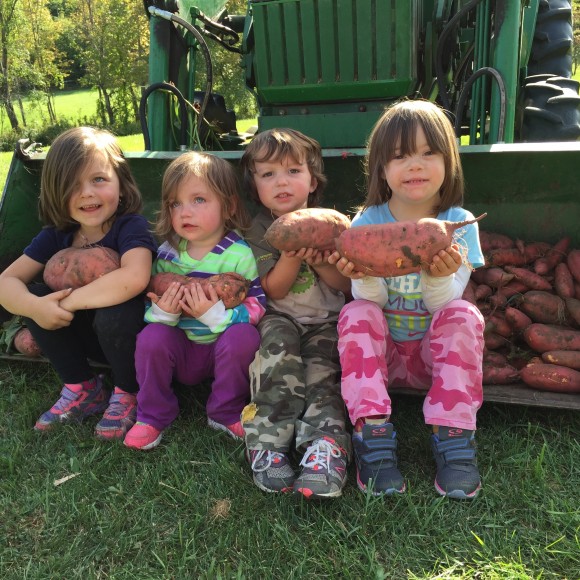 It is harvest time here on the farm. We have had a great year in our gardens so we have lots of work to harvest everything when it's ready. I'm so thankful our children and grandchildren love to come and help.
The grandkids love to ride on papa's tractor, run in the fields and help us to harvest in the garden. At least they think they are helping. Dean sometimes ponders whether it might go a little quicker without all the little hands (and the occasional little tantrum :o) here to help.
Of course sometimes it would. But we both know that if you don't let little ones help when they want to ( and aren't really any help), they probably won't want to help when they are older, when they can really be a big help. If you want to instill a good work ethic, you have to teach them when they are little and really not much help. But even if they might make the chore a little longer, we know they are worth the investment of our time. Â And they always bring a smile to our face.