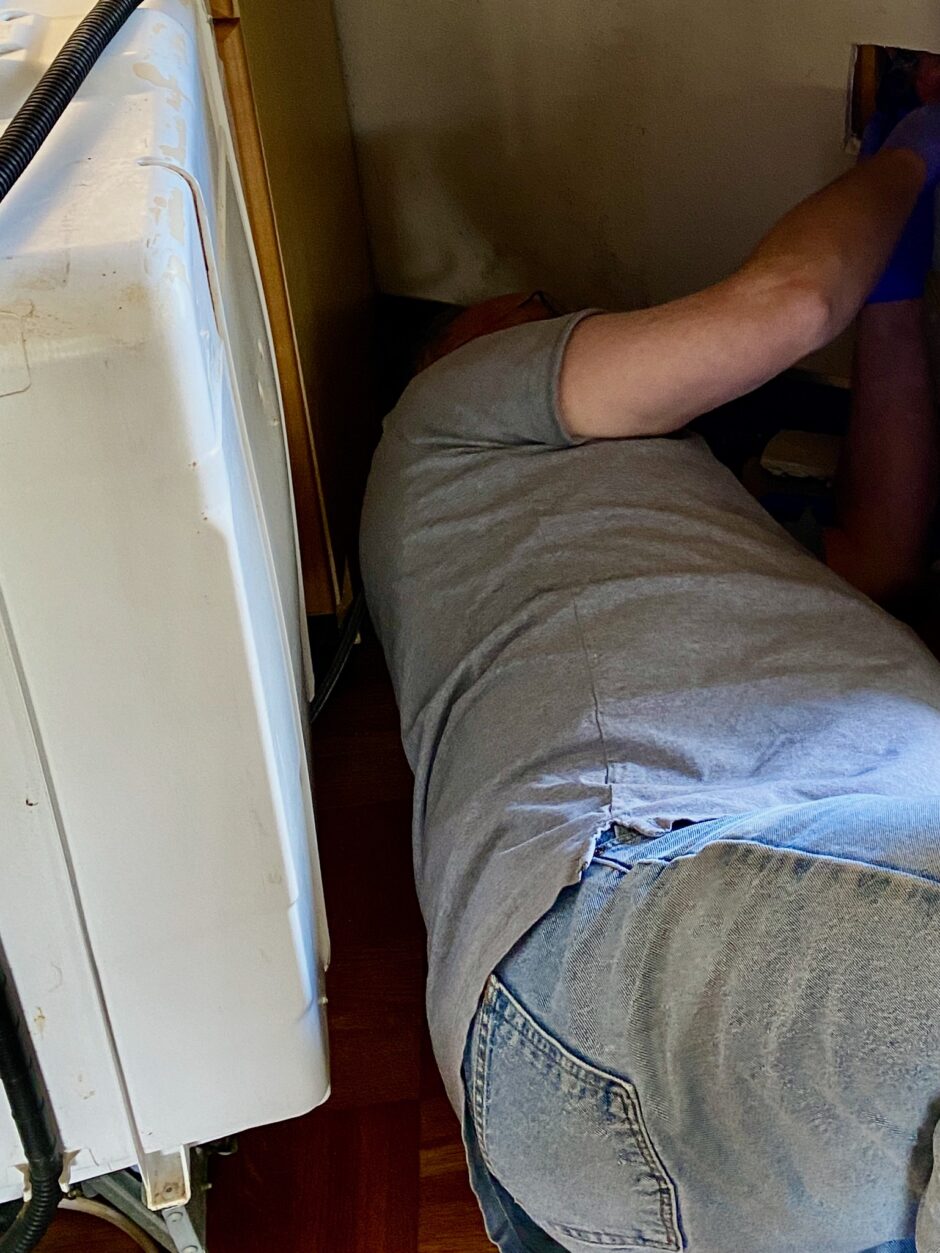 After moving 800 miles south last Fall, we were able to set up to be able to take orders and ship to our customers very quickly. We were out of stock on a few things, like our popular Vanilla Lip Balm. In late March we were able unpack everything we needed so we could make a batch of lip balm. We wanted to get it back in stock before I had arthritis surgery on my thumb and would be one handed for at least 2 months.
After selling more than expected of the Shea body butter, Dean made them with the little help I could give him with one good hand. Probably the most important thing we needed to do was source goatmilk to be able to make soap here too. Dean did make a years supply of soap before we left NY, so we are ahead of scheduled so far.
I forgot to mention, while getting Alabu up and running Dean has been taking on small projects around the house (well, maybe not so small), like completely re-plumbing the whole house. Got to love his can do attitude and accomplishments! Right now we are taking a little breather and looking forward to seeing all the kids and grandkids this month. Wishing a Happy Mother's Day to all the moms out there.