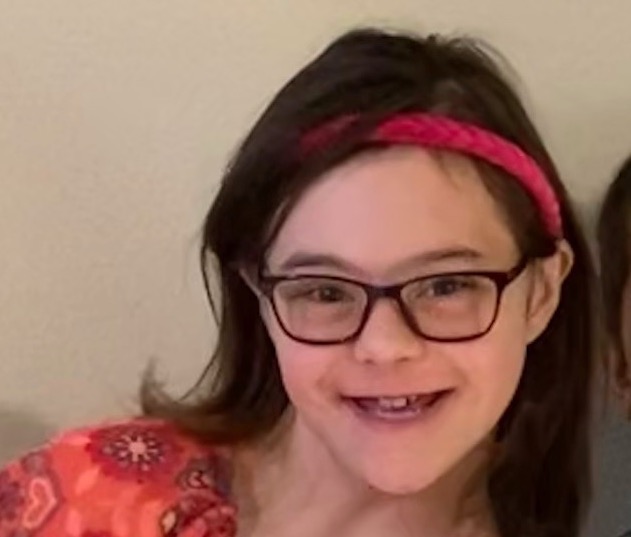 This is our granddaughter Miss Number One. She is so excited and proud to be 14 years old. She has overcome medical challenges as well as many other challenges. Born with defects in her heart, she had open heart surgery at 3 months old. The first surgery didn't fix her leaky valve well enough and her surgeon felt her only hope was to try again 10 days later.
Many people loved and prayed for our little angel. We prayed that God would help the surgeon make a good repair. The surgeon wasn't that hopeful after the surgery but said he did the very best possible on her tiny heart. The heart defect contributed to her getting pneumonia that was not responding to antibiotics and at times was very critical.
After over a month in the hospital she was allowed to go home on oxygen with a monitor. Her heart was able to work better and she was able to wean off of oxygen. At 18 months she had another emergency surgery this time to repair an issue with her intestines.
Miss Number One's heart still needs to be monitored every 6 months. Her doctors aren't quite sure why it is doing so well for her. I will never forget taking her to the lab for a blood test when she was about 3 years old. She held her arm out for the lab tech to draw blood as if she was just getting a kids cute sticker, never flinched. Then she smiled and politely thanked the tech when she was done.
It takes longer for her to learn new skills but through the help and determination of her family and her early intervention team of therapists, she learned to walk, talk, read and write. Through all the hurdles in her life, she smiles and loves life, her family and Jesus.