Ecclesiastes 3:1-2 "For everything there is a season, and a time for every matter under heaven:  a time to be born, and a time to die…"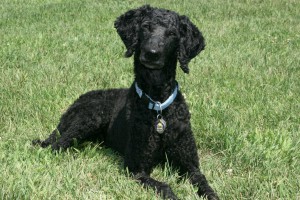 It seems lately it has been a time to die with a few of our animals. It started with one of our chickens. Of course it was the friendliest chicken we called Brownie. For some reason she started to molt during the coldest weather. I researched what to do and most experts advised she would be fine, but she didn't make it.
Then our goat Allie, (short for Alabu) that we had bottle fed as a baby and she amused us with her antics and affection for the past 13 years. She  succumbed to old age. Her teeth were bad and for the past few years lost some weight over the winter when there was no grass and weeds to eat. I tried to make up for that with other things she would eat. But last month she was down and couldn't get up. We called the vet and she rallied. She loved all the extra attention she was getting, from fresh veggies, blankets and even heat via large jugs of hot water. But then at last she gradually stopped her interest in food. There wasn't anything I could entice her to eat. She was getting weaker and wasting away, so we had to make the decision to call the vet for her again. This time we knew we had to let her go, it was her time to die. We didn't have any regrets, about not making the decision earlier, she really seemed to enjoy her last few weeks on earth.
At the same time, our dog Chia had been struggling with arthritis in her spine for the past month. Our small animal vet had been treating her for it. Chia would get better and than do something she shouldn't like try to jump on or jump off our bed and then she would get worse again. This had been going on for the past month. This time she couldn't stand at all and I had taken to hand feeding her with a syringe. We couldn't take her to our regular vet as she was closed due to her own health issues. We had planned for the large animal vet that was here for Allie to also put an end to the suffering of our much loved dog. But after examining her and the x-rays we had, he thought a shot of cortisone might be all she needed. We were happy and relieved and Chia slowly made progress to back to her happy somewhat active self. But in a few weeks she went downhill again fast. We took the long ride to our other vet to see what he thought we should do. He did tests for tick diseases and she tested positive for one. He gave her some powerful antibiotics. The next day she was a little worse and we went to the vet again and he gave her more antibiotics. That night it was obvious she was in pain. Chia's last night was the only time we had ever heard her whimper or complain in her whole life. Every time she would, I laid down next to her and she would stop. I was relieved she was comforted by my presence, but heart broken we had let it come to this.
The next morning we let the grandkids all come to say goodbye to her and then Dean and I took her one last time on the long drive to the vet. We stayed with her and told her she was a good dog. She always liked to hear that. We know she was just a dog, but she was a very good dog who warmed the hearts of all who met her and left a hole in ours.  Good Dog Chia!!